Air Freight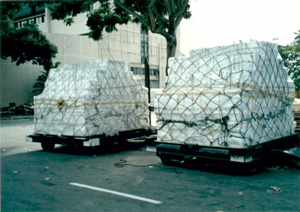 Our global network of partners enable us to offer airport to airport or door to door international air freight services to and from Singapore, covering more than 200 cities world-wide.
No cargo is too small or too big for us to move by air, be it a small carton of samples less than 10 kg or machinery weighing more than 10,000 kg.
We offer customers the optimal solution for air transportation including air charter where necessary.